Fruit Smoothies are loved by everyone because they are made from your favorite fruits which makes it possible to get best taste from these healthy fruit smoothies without compromising with your health from any angle besides that they also provides many vital nutrients and vitamins to your body to make it remain active throughout the day and decrease the level of body fatigue thus making you feel young in long run if your take them regularly .
Not To forget that your Children too loves these smoothies because of their great taste ,So give them them too when you make a glass for yourself .
So come on folks without a do lets take a look at some of the yummy smoothies recipes right below which will definitely make you go to your kitchen to make them right away because of their awesome taste and looks .
1. Pina colada Smoothie
Pina colada is a awesome drink to have every time you are on tropical vacation to enjoy your time on a beautiful unset beach .here we have come up with Pina colada smoothie to relish your taste bud with awesome flavour smoothie.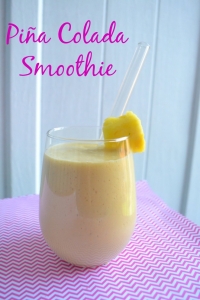 Ingredients
Directions
Directions for making this pina colada smoothie are very simple and easy to follow
Put all the ingredients in blender along with few cubes of ice and mix until they are finely blended and thick .
Server chilled along with sprinkled toasted hem seeds on the top of glass .
2. Berry Almond Smoothie
Berries are highly anti oxidant which helps in fighting skin damages and wrinkles thus making your skin bright and glow . so go ahead and make this yummy smoothie to make your skin healthy and get the tasty drink  you can resist to drink .

Ingredients
1-2 frozen banana
few ice cubes
1 cup frozen berries
2 table spoon of almond butter
1 teaspoon of flax seeds
2 cups of almond milk
8-10 raw almonds
Directions
Mix all the ingredients in blender until they are finely fixed and smooth enough to drink .
3. Peach Smoothie
This yummy peach smoothie would definitely upgrade your  mood and keep you energetic any time you drink it .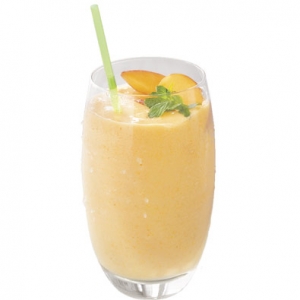 Ingredients
peach slices (half cup)
milk (half cup)
ice (2-4)
lemon juice (1 teaspoon )
vanila or pinaapple or peach ice cream(1-3 scoops)
Directions
Put all the ingredients along with ice cubes in blender and mix until smooth
server in a glass and garnish with peach slices and mint leaves if you like
4. Mango Strawberry Smoothie
This is a yummy and Delicious smoothie which not only kids will love but you will also like to drink it often .you can also make it with berries ans apricot if you like instead of strawberries to get amazing taste .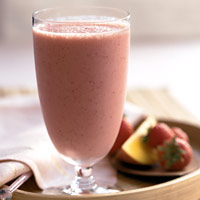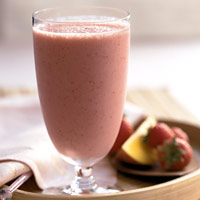 Ingredients
1 cup strawberries
1 cup mango or appricots
1/2 cup plain or vanilla yogurt (or ice cream )
ice cubes
Directions
In a blender, add strawberries, mango nectar, yogurt, and ice and blend until mixture is smooth and frothy. Serve into 2 tall glasses along with straws if you have them in your kitchen in evening or morning to have a great feeling .
5. Banana -Peanut butter Smoothie
This energy and protein rich smoothie will help you gain weight ans become healthy while giving you good taste .
To get thick smoothie you can freeze bananas in freezer for few hours in a self-sealing plastic bag.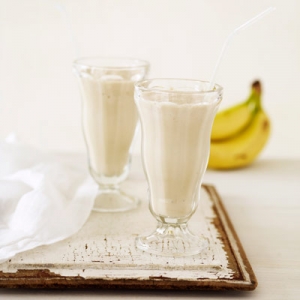 Ingredients
1-2  banana
ice cubes
1 table spoon of peanut butter
milk 1/2 cup
ice cream
Directions
Mix and blend all the in ingredients in a mixer and blend until the mixer is smooth and frothy .
Serve chilled and garnish with banana slices to get Delicious taste .
6. Chilled Mango Smoothie
Beat the hot summer afternoons with this amazing chilled mango smoothie .

Ingredients
Frozen mangoes
1/2 cup mango juice
1/2 cup pineapple juice
1 teaspoon lemon juice
pinch of black slat or spicy lime (optional )
2-4 cubes of ice
Directions
Mix is blender until smooth and thick ,serve which mango slices in glass
7. Banana Pineapple Smoothie
If you love to eat bananas and pineapple then its for sure you will love this tasty smoothie ,just give it a try .
Ingredients
Pineapple juice (1/2 cup)
frozen bananas
ice cues
 yogurt (plain/green/vanilla )
Milk to smoothen
Directions
Mix all the ingredients in mixer until smooth and thick ,serve chilled in glass with mint leaves and pineapple slices garnishing
8. lemon Blueberry Smoothie
Its a anti oxidant ,energy filled powerhouse smoothie meant to give you what you in the morning or late after noon >boast of energy right away.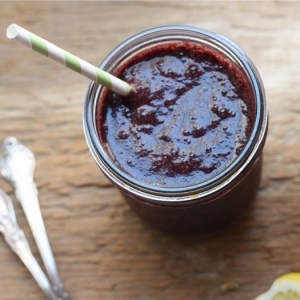 Ingredients
1 cup coconut water
1 Bartlett pear, halved and cored
1 cup organic baby spinach
2 cups frozen blueberries
2 tablespoons lemon juice
Few cubes of ice
Directions
Mix and blend all the ingredients in the blender until smooth
Come on folks get your hands dirty in the mouth watering ingredients to make your favorite healthy fruit smoothies in you kitchen right now to relish the taste of life with these incredibly yummy fruit smoothies with your friends and family. you can also use fruit infused water in these smoothies for extra goodness
For more interesting posts like this head on to out website home page here healthyohealthy.com
let us know your views about the Fruit Smoothies in the comment section given below and don't forget to visit 10 best foods for healthy skin and 11 best benefits of eating healthy along with 8 healthy desserts to relish your taste buds
Eat Healthy 🙂 Stay Happy 🙂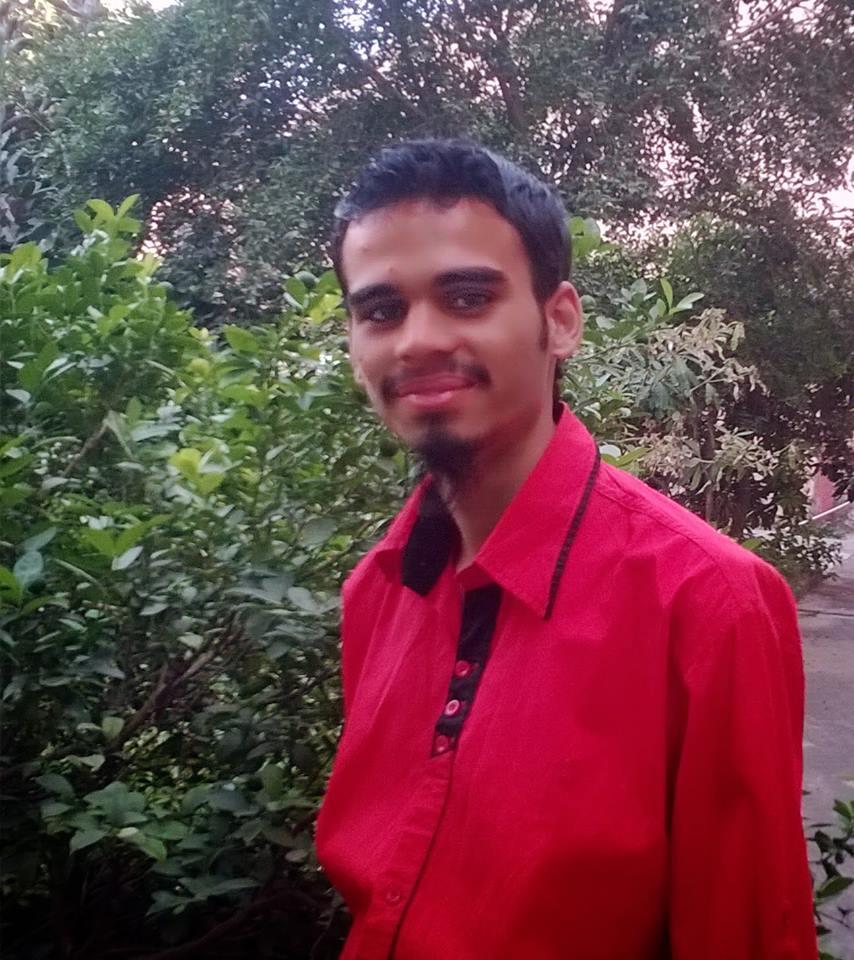 My name is Tushar, I am a fitness expert and product review enthusiast for over a decade who provides best and unbiased reviews for products available in the market on this website after doing hours of research on various topics and products including health and fitness. To read more about Tushar and this website mission head over to our About us page.