Rosemary is an herb commonly used to flavor meats and salads. But also has an excellent tonic and stimulant of the nervous and circulatory system effect, which makes it an ally to fight various diseases, reduce excess weight and to combat the dreaded cellulite.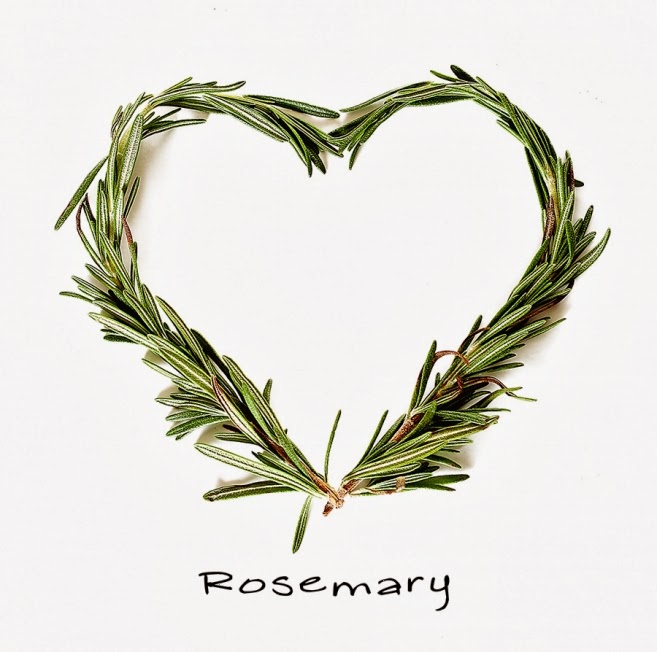 In this article, we'll talk about some of the known benefits of this plant, which can be found in any supermarket or health food store.
Benefits of rosemary for health
Fights aging
Antibacterial
Antidepressant
Anti-inflammatory
Antiseptic
Prevents cancer
Improves digestion
Fights fatigue
Stimulates hair growth
Decreases migraine pain
Improves blood circulation
Improves memory
Strengthens the immune system
It is good for the health of the kidneys
Improves mood
Diuretic natural
Natural painkiller
It is good for respiratory health
Alleviates menstrual pain
Decreases fluid retention and swelling
Rosemary is an herb typical of the Mediterranean region and has polyphenols that reduce the amount of bacteria that cause swelling of the abdomen and poor digestion.
It also contains phytonutrients that help strengthen the body's defenses against disease and pathogenic micro-organisms attacks.
Its essential oil can help reduce cellulite, relieves headaches, improves sleep quality and can also help reduce stress levels, regulate cortisol hormone levels in the blood.
How to take advantage of its benefits?
Drink two cups of fresh rosemary tea a day. To prepare the tea, use the dried leaves of the plant. Place a teaspoon of rosemary leaves in a cup of boiling water and let stand for 5 to 10 minutes.
Season red meats and poultry with fresh rosemary. You will see how these foods will have their enhanced flavor, and you can use less salt, ingredient, in excess, can lead to fluid retention and other problems such as high blood pressure.
Prepare special oil putting some dried rosemary sprigs inside the bottles of olive oil. Let stand in a cool, airy place so that the oil keeps absorbing properties, aroma and taste of the plant. Then use it to flavor dishes, creams, soups and salads.
Mix fresh or dried rosemary in butter and prepare delicious toast. If you prefer, you can also include crushed garlic or oregano.
Prepare a healthy salad dressing with yogurt, rosemary and olive oil.
Rosemary oil for coughs and respiratory problems
If you are coughing with excess mucus in the respiratory tract, prepare an infusion with rosemary oil and eucalyptus. Inhale steam vented such oils diluted in boiling water for ameliorating the symptoms.
The rosemary and eucalyptus are proven to help reduce chest congestion, facilitating the elimination of phlegm or mucus that makes breathing difficult and can damage the lungs. Moreover, rosemary is an excellent anti-inflammatory, and helps relieve the symptoms of sore throat.
Rosemary Anti-Cellulite
Cellulite is a very uncomfortable aesthetic problem, especially for women. To combat it naturally, make a vigorous massage in the affected areas using rosemary oil.
It will also help dissolve fat deposits, but to be really effective, it is necessary that you have a balanced diet and practice exercises regularly.
 You can buy rosemary herbs bottle here at cheap price :best rosemary
Consumed about 30 minutes before meals, rosemary tea can also help you to have less appetite and lose weight faster.